Laura Hollick - Soul Art Studio
Unleash your creative spirit!
Join thousands of others and take a FREE guided Soul Art® journey on International Soul Art Day.
Sign up to get your guided journey and share your insights on the Soul Art Day site.
You'll also receive Laura's
Pure Inspiration newsletter.
We will never sell or give away your email address. Please see our Privacy Policy.
Work with Laura
Here are some questions to ask yourself to find out if you are ready for a Soul Art Session....
Are you ready to experience a profound transformation?
Do you want to heal on the deepest level?
Do you want to unleash your creative genius?
Do you want to see a vision of your Higher Self?
Are you ready to clarify your unique creative spiritual gifts and purpose?
Do you want to understand your own Spirit Language?
Do you want a thriving career expressing your unique creative spirit?
Set up a complementary 15 minute call with Laura to connect with your Body Story and decode your Spirit Language.
Fill out an application today!
Soul Art® Sessions
One-on-One Soul Art® Intensive
Experience a one-on-one session with Soul Artist Laura Hollick and transform on the deepest level possible with creative spirituality. Schedule your Soul Art® journey today.
Testimonials
What others are saying about their Soul Art® experience...
Karen unleashed her wild creative woman!
"Laura, Since our first phone call and through the sessions, workshops, and tele-seminars, my experience with you has definitely been one of the best investments I've ever made on myself.
You have been hugely instrumental in creating and holding the space for me to explore my inner world more deeply.
I am now more clear than ever and way more trusting on how I am internally guided to express myself in the world.
I loved our sessions together -- the expressiveness, the spontaneity, the magic, the artfulness, and your sharp intuitive coaching and direction. The excitement builds as I move forward with new found clarity and joy."
- Karen Sita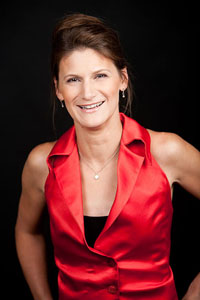 Lissa created her dream business & she's making $1,000's!
"Since working with Laura I know what following my heart feels like and am able to make business decisions based on my instincts.
The result is a business born of passion with clients excited to be part of it. I have already had income in the $1,000's and launched the line only 3 weeks ago. My income potential is limitless.
Laura will teach you to reframe your old ways of thinking! It works,my fellow artists!I have gone from a hand to mouth lifestyle to making thousands a week!!! I am a clothing designer who is following my passion and Laura Hollick is part of my dream team!!!!"
- Lissa Hill, designer, www.lissahill.com
Karen went deep and experienced profound growth!
"Working with Laura was extraordinary as predicted!
I didn't know exactly what to expect but knew that whatever happened it would be perfect, and it was!

Her unique body mapping process brought insights and clarity to me that were much needed and being able to come away with a finished work of art that told my story was just brilliant.

I would recommend the intensive to anyone looking to really go deep with themselves for profound growth and change."
-Karen Knowler, www.therawfoodcoach.com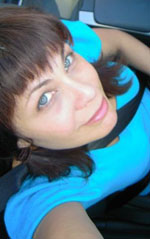 Melanie made $5,000 with just one Soul Art tip!
"I made $5,000 using one of Laura's tips. Now I know I can make $1,000's more using the same strategy."
- Melanie Gillis, photographer, www.melaniegillis.com
Honour had 3 massive transformations. She is now ready to fully step into her business!
"It's been a whirlwind 8 weeks! It's sad that we're done, but extremely exciting to be moving forward with a magical business plan like no other ever conceived: dripping with juicy insights and clarity and passion and focus and purpose!
I've had 3 massive transformations. The biggest breakthrough was the key to freeing myself from my life-long subconscious program that demanded I keep myself below the poverty line for the sake of my integrity.
'Create Yourself' has given me permission to potentially earn billions of dollars from my visionary science and creative self expression and preserve my integrity.
You are my #1 Coach Extraordinaire. Thank you! Thank you! Thank you! "
- Honour Leigh
Susan is going the distance!
"Well worth the effort and completely matched in determination and commitment.
Laura doesn't expect anyone to go the distance that she doesn't expect from herself. She is committed to seeing you arrive where you want and willing to help you get there. Tough love and devotion, she will challeng you, hold you to it, but stand on the other side waving and encouraging you to grab further to your destination. Life transforming but as enjoyable as possible, ha haa,
I am determined to go the distance!"
-Susan Joseph
Eva is claiming her power as a healer!
"Laura Hollick is one of the most talented women I know- Guarenteed Phenomenon!
How do I know? The last 5 months with all the mentors/coaches I have access to work with; I decided to work with Laura. A decision well made I must say."
- Eva Angel Diamond, www.themandisaroom.com
Jacqueline is now exhibiting her art & has shifted her perspective to JOY!
"I am still basking in the glow of all the joy we created together.
Thank you so much for your beautiful energy and the way you faciliated my process. I booked a Soul Art session because I was ready to embody the artist within and needed help. The Soul Art Process totally shifted my perspective on living from my spirit.
I now have valuable tools that I have been using every day to remind me who I am and what joy feels like. I feel open and confident that 2010 will be my Ode to Joy. Many thanks."
- Jacqueline Gignac
Annette is shining as a Creative Spiritual Entrepreneur!
"Revolutionary, really. Every course I have taken from Laura peels away another layer that gets me to see more and more of my true self, all of this through my own art! It's very self-healing.
Laura Hollick is like fresh filtered water in a lonely desert. Why? Because when you are a Creative Spiritual Entrepreneur, you need Laura to essentially help you organize all the insights you already are getting from Divine Spirit.
I've worked with a few coaches and been in a few mastermind groups and while many of them are important and are teaching amazing strategies and systems to help me with my business, I still hear the little voice in my head saying, "who helps the pioneers, the visionaries, the Google inventors, the people who are paving a new path"?
I needed to find someone powerful enough who could not only hold the space for all my BIG IDEAS, but also provide the grounded guidance to give those big ideas a structure and life of their own.
The best teachers are the ones who guide you to find your own way and never limit your possibilities. Laura is one of those teachers.
I now have 3 pieces of artwork that came from my soul that ground me in a way that nothing else can. In them, I see everything I need to be successful in my business and in my life. That's SOUL ARt for ya!
Laura's work is revolutionary and I feel blessed to have crossed paths with such a visionary."
- Annette Varoli, www.annettevaroli.com
Lisa made $5,500 as soon as she clarified her unique creative gifts!
"I feel so empower and oh so grateful. My bones shake with joy. I see how I can monetize my talents now!
It's real!!!
I enhanced my proposal to my client to $5,500 and she agreed!"
- Lisa Zaccaria, www.lisartstudio.com
Feather moved through major fears and is now building her dreams!
"My work with Laura at Soul Art studio was wonderful and a major component in a very large shift in my life. I have been able to move through my fears into building my dreams in the face of what seemed insurmountable odds at the time.
I have now moved through some major personal fears that were immobilizing me, keeping me from seeing the possibilities.
Other unforseen opportunities have opened up to me as well that will support me on my path. My mind is overflowing with ideas and trust to my connection with my soul/spirit's guidance. Thank you Laura for your gifts!"
- Feather Williams
Darcie transformed on the deepest level and she has proof!
"I came into the session thinking I would be working on a specific area, to my surprise there was something else at a deeper level that was calling for help.
The Soul Art experience took a committment ( energy, time & money). I am so glad I made the decision to include this path towards change in my life.
My intention was to strengthen my heart connection & make heart guided decisions. Who would have known the journey would have unfolded the way it did.
I can feel the gains & see the difference!
For me, the BIG a-ha was that....I had proof, by committing to my personal transformation I am not only creating more ease and joy in my life, I am also positively impacting others and my relationships with others.
I am accessing and acting on wisdom from my heart, so that I can live my spirit here on earth."
- Darcie Stewart
Tamara is clear!
"Loved, loved, loved the call tonight. I can't believe how clear I got. Wow! You are brilliant. "
-Tamara Gold, www.tamaragold.com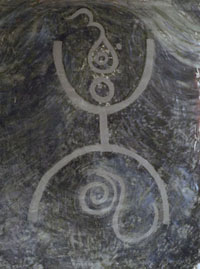 Alison is clear!
"What an amazing process. For the first time I immediately liked what I created and I liked it throughout the creative process. Working with you allowed me to clearly see it is not the vision I am challenged with, I know and understand that things unfold as I am ready. Life is about letting things unfold and trusting.
Through Soul Art I was able to understand and overcome what holds me back. By the time I left, my beliefs about the challenges I had were totally foreign to me.
I left feeling confident as to where I was going and how I would get there. Your compassionate guideance is much appreciated.."
- Alison Braithwaite
Fadja transformed her fears and is taking the steps towards her dream career!
"I followed your course 'Transform your fears' and it opened my eyes. I know now that I have to permanently move forward, even if it's uncomfortable.
I wanted to start my own business but was scared to fail. I found a new job that is exactly what I was looking for. I haven't set up my own business yet, but I see this as a step which gives me inspiration for building my business.
There was a change in my life. I recognized that I wasn't able to take care of everything. I am now open for my environment and for the beauty in my everyday life and my journey goes on.
Laura I want to thank you for spiritual guidance which helps me to create massive change in my life.
-Fadja Touni
Michelle has a clear picture for her business!
"Before we had our session, I was feeling overwhelmed with all the incoming ideas and still fairly vague on what I wanted to do.
Through the session, I was able to draw up a clear picture of what my business will consist of and this has helped me to feel that it is much more manageable and focused.
I now feel hopeful that my business will grow in a clear direction."
-Michelle Czolba, Herbalist, Recognizing the sacred in all living things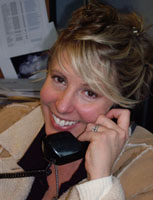 Leslie is now exhibiting her art!
"During this class I gathered the courage to approach a busy cafe with my art, and asked them to hang it, and they said YES! I know this one yes will lead to many more.
I came into the class thinking I knew exactly where I was going, but you lead me much deeper into my connection with my spirit, and the clarity I received about what was truly in my heart was astounding. The pathway is before me now, and I have lots of tools to keep the connection strong on my journey. Thanks so much for your brilliant guidance in Create Yourself."
-Leslie Brenan
Theresa is now a full-time artist, selling pieces and winning awards!
"Since taking your 'Create Yourself' class I have gone from being a part-time artist working in a small studio to a full-time professional artist being accepted in juried shows.
I have a great website and sold a couple of pieces this summer.
This week I won 3 art awards on two paintings I entered in an on-line competition.
I also will be moving my studio to the one I've wanted for two years!"
-Theresa Bebdzius, www.bendziusart.com
Jennifer is teaching her first dance class!
"I am teaching my first dance class! Never taught a class before but I am definitely moving past comfort zones and doing it!
Thanks for your wonderful program. I learned a great deal about challenges being part of the journey, I used to just run away from them because they didn't feel in the flow. Thanks for the learning and inspiration."
-Jennifer Hart
Paula is now recording her 1st CD!
"I booked a Soul Art session because I was watching my creative fire go out before my eyes and I wanted it to burn like it did before: I wanted to feel sure in my connectivity to my creative person.
As a result of the session I experienced a transformation in how I see myself.
I have become more self aware and more focused on my spirit in my everyday. As a result, many positive opportunities have come my way and I am sharing my gifts much more regularily and will be recording my own CD through a grant that I was awarded. Life is good when your spirit leads the way."
-Paula Perri, singer/songwriter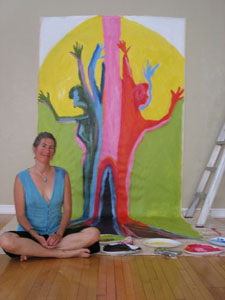 Sarah is stepping into her Visionary Business!
"If you are feeling ready to serve BIG in the world now and to PLAY creatively in your business and to make MONEY while you totally love and respect yourself.....then I would invite you to explore the possibility of working with Laura Hollick.
Laura Hollick, Rainbow Bird Shaman, is definitely working with Magick as she guides and leads in the SoulArt Visionary Intensive. I felt, and continue to feel very 'held' by Laura. What I mean is she is offering her deep Presence for me to be very brave and work with my True Dream, now.
I had no choice but to go deep and create a plan that is REAL in this world, and totally based on my Spirit-guidance.
Laura has modelled for me what I call the work of the Contemporary Temple Priestess and she has deeply inspired me to invite people to work intimately with me in Sacred Sexual Healing. "
-Sarah McClure, Dancing Temple Gypsy, Sacred Sexual Healer
Other Soul Art students.....